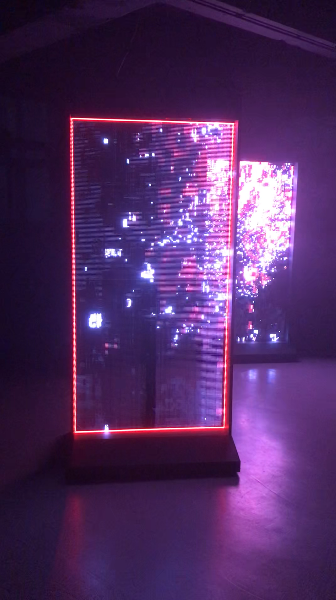 Reclaiming the internet is a tall order. An immersive, digital art installation, curated by Mozilla, created a space of interaction for that order in mid October at Alte Münze in Berlin. Reason being was that Mozilla turned 25 years old.
As a visitor I was told upon entry that the best experience would be with my smart phone. In addition, I was offered Mozilla VPN services packaged in condoms; I chose to experience it without my personal computer disguised as a phone.
Interestingly enough, the piece that garnered the most interaction was the Data Detox Bar, presented by Tactical Tech. Dead trees hung on the wall with tips on how to keep up with your data diet. Tips included being present in the moment, clearing your location footprints or staying media savvy. Every visitor was able to grab the tips on paper and bring them back home.
Another room posted Mozilla's 10 principles of onto a wall. They reminded me where internet history is from. Why it should be a community of trust and balance and less one of walled gardens with data silos for a few corporations who make money with hate.

These two principles particularly caught my eye:
Principle 6
The effectiveness of the Internet as a public resource depends on interoperability (protocols, data formats, content), innovation and global decentralized participation.
Principle 9
Commercial participation in the development of the Internet brings many benefits; a balance between commercial gain and public benefit is essential.
In the last of the four rooms, they showed 25 people shaping the future of the internet on a larger screen in an endless loop. Among them are activists, builders and artists. Then there was a playful led light installation that reacted to movement and created colorful sound scapes.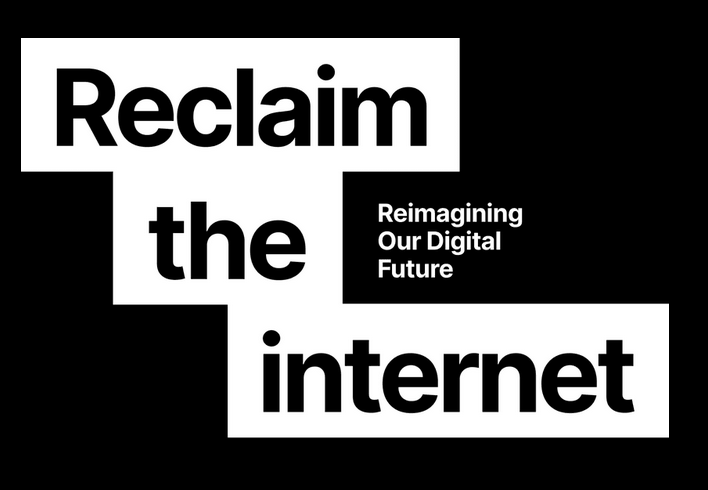 It's great to see Mozilla remind us how the internet needs continual gardening, an update and defense of it's core values, otherwise overgrazers take over as data detox washers.
Mozilla's Firefox browser is trying to balance it's own 10 principles. Albeit, Firefox's market share is somewhere between 5-8% globally. It's a tough spot for Mozilla, being a non-profit and for-profit whilst still receiving a major chunk of funding from Google. I hope Mozilla can continue to diversify their funding to ensure user's trust and keep the data monster at bay.